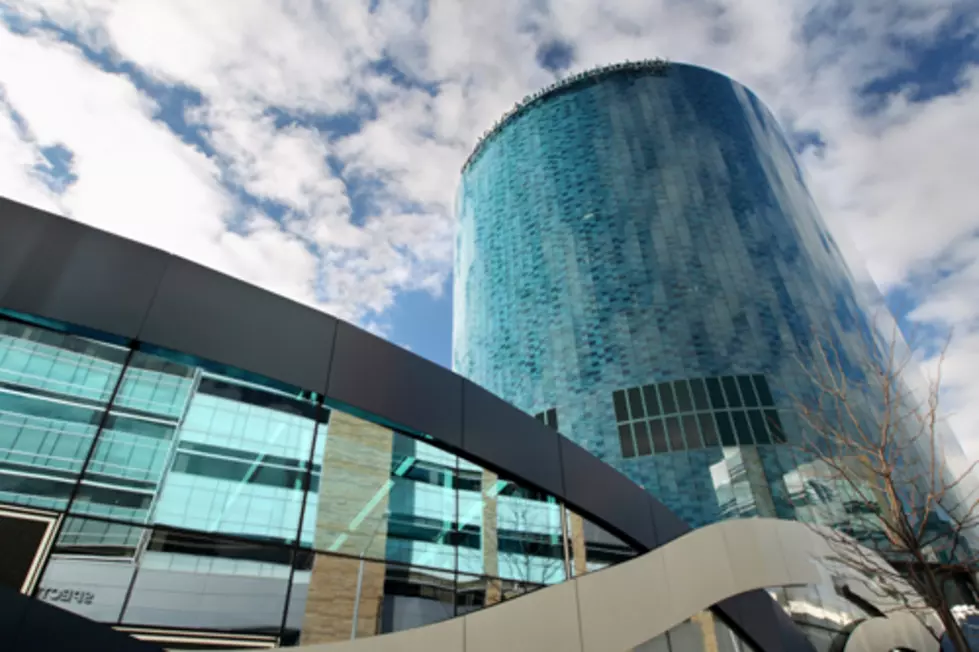 Helen DeVos Children's Hospital Celebrates 10 Years
Courtesy of Spectrum Health Helen DeVos Children's Hospital
It was 10 years ago today, January 11, 2011,  that the big blue building on the Medical Mile turned $286 million into becoming the Helen DeVos Children's Hospital.
Originally the Helen DeVos Women and Children's Center opened inside Butterworth as a hospital within a hospital. It had 24 private patient rooms in 1993 and has since grown to 234 beds and the ability to offer advanced pediatric specialty care with more than 300 pediatric physicians who practice in 70 specialties and programs.
The DeVos Children's Hospital has been named one of the top 50 Children's Hospitals by U.S. News & World Report. The hospital has been instrumental in saving hundreds of lives in West Michigan.
The facility isn't done expanding. They plan to add a pediatric heart transplant program and developing genetics research to help continue the fight against life threatening childhood diseases.
As part of the Spectrum Health Network, Helen DeVos Children's Hospital also offers outpatient clinics in the Grand Rapids area as well as Cadillac, Holland, Kalamazoo, Lansing, Mt. Pleasant, Muskegon, Reed City, St. Joseph, Traverse City and Zeeland.
They are celebrating the event today on Facebook with a Live Q & A at 9:30am.
Michigan Mail Carriers Receive Cute Notes from Kids
More From 100.5 FM The River