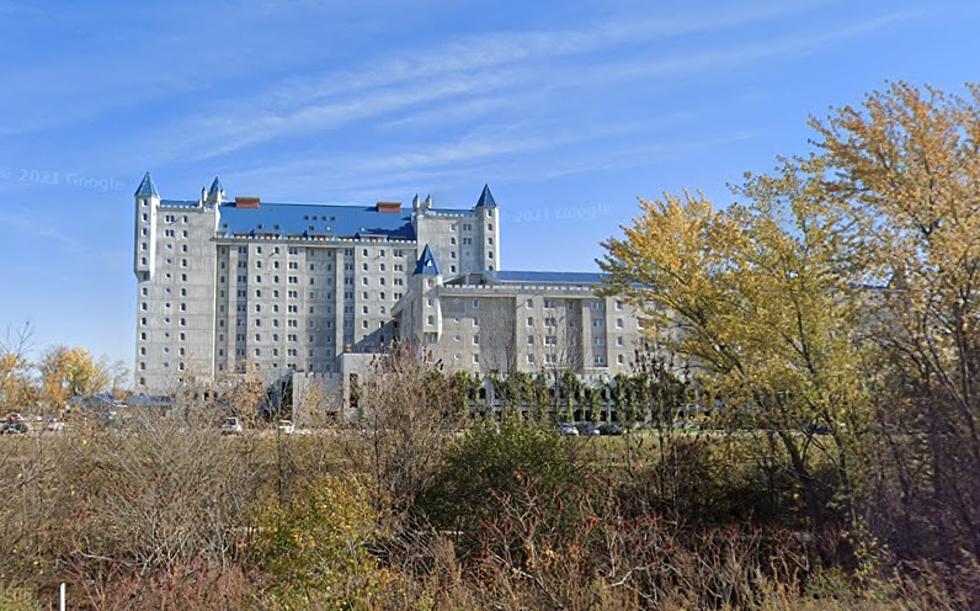 Grand Castle Apartments Builder Dies
Google Maps
He had a vision and made it come true. Roger Lucas, the builder and developer behind the Grand Castle Apartments has died at 67.
His daughter, Jenny Lucas-Kemp reported that her father died of heart attack on October 21.
Roger Lucas was the president of Land and Co., a company that manages apartment developments throughout Grand Rapids as well as Holland, Kalamazoo and Allegan.
The Grand Castle, a 510-unit apartment building modeled after the famed Neuschwanstein Castle in southern Germany, was a "passion project" for Lucas.
In 2016, Lucas spoke of the apartments and said during an interview with Mlive,
"The advertising is simple: Live like a king."
He designed the structure to make residents feel like royalty.
The infamous building stands nearly 200 feet tall. The 15-floor castle is located near the intersection of 28th Street SW and I-196 in Grandville.
A life size lion tops the roof peak and the building houses a library which features a two-sided staircase modeled after the Walt Disney classic film Beauty and the Beast.
Lucas' funeral will be held on Saturday, Oct. 30 at Chapel Pointe Church, 3350 Baldwin St., in Hudsonville at 11 a.m. The family is hosting a visitation on Friday, Oct. 29 from 2-4 p.m. and 6-8 p.m. at the church. A visitation will also take place from 10-10:45 a.m. at the church prior to the funeral service.
Lucas is survived by his wife, Mary, and his 5 children: Jenny Lucas-Kemp (son-in-law Mike), Katy Lucas, Hope Young (son-in-law Lincoln), Jake Lucas, Stephen Lucas, and three grandchildren, said Lucas-Kemp.
$12.5M Michigan Mansion
More From 100.5 FM The River