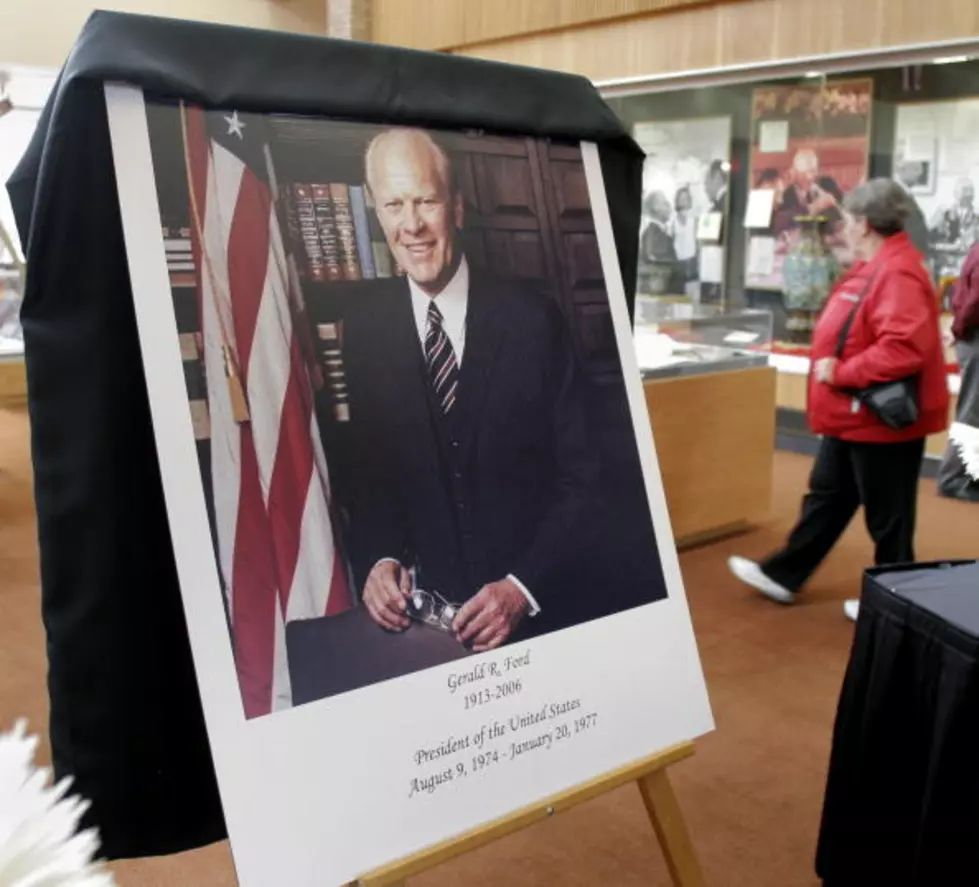 Gerald Ford's 102 Birthday Commemoration is Next Week at Ford Museum
Bill Pugliano/Getty Images
The Gerald R. Ford Presidential Foundation will host their annual events to celebrate the life and legacy of President Gerald R. Ford.
The events will begin with a free-community concert featuring the United States Air Force Band of Mid-America, Starlifter. The concert will take place on Monday, July 13, from 6-7 p.m., in the city's Ah-Nab-Awen Park, located just outside the Gerald R. Ford Presidential Museum (303 Pearl St. N.W.).
The following day, Susan Ford Bales, daughter of President and Mrs. Ford, and the Ford family will host a wreath-laying tribute at the tomb of President Ford. The wreath laying will be conducted on behalf of President Barack Obama, the Ford Family, President Ford's White House Staff and Cabinet and the United States Secret Service. It will take place on Tuesday, July 14 at 10 a.m., at President Ford's tomb.
The commemoration will conclude with the 2015 William E. Simon Lecture featuring former Secretary of the Treasury Paul O'Neill. Mr. O'Neill served as Gerald R. Ford's deputy director of the United States Office of Management and Budget. After leaving the Ford Administration, he was president of international paper, chairman of the Rand Corporation and president and CEO of Alcoa. He later served as the 72nd U.S. Secretary of the Treasury under President George W. Bush.The luncheon will take place at the JW Marriott Hotel in downtown Grand Rapids, beginning at noon. Tickets are still available, $35 per person. To RSVP, please visit http://geraldrfordfoundation.org/schedule-events/.
More From 100.5 FM The River