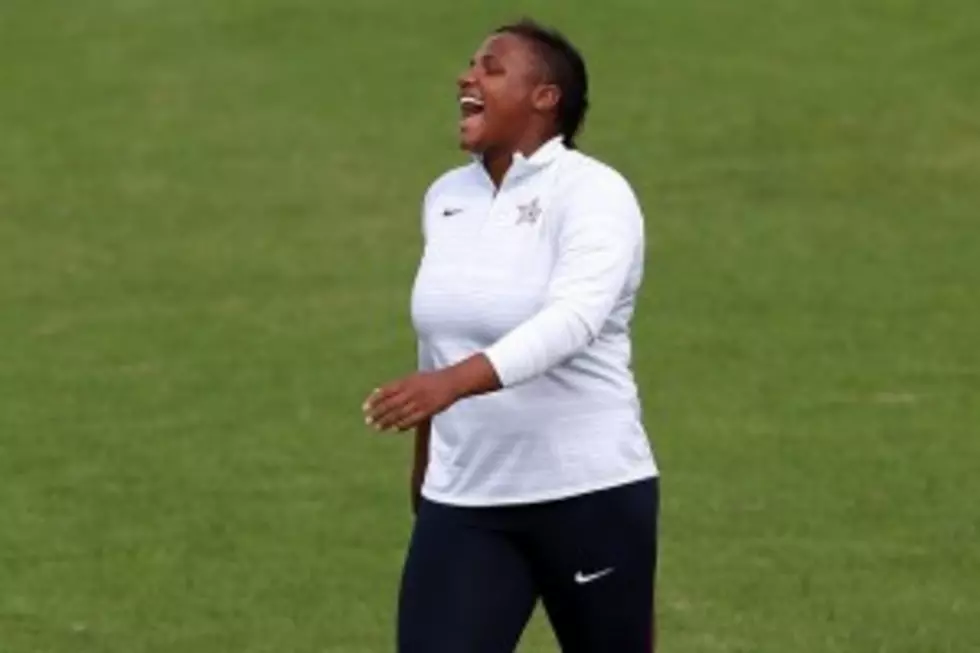 East Kentwood's Tia Brooks Misses Qualifying For Olympic Shot Put Final
East Kentwood's Tia Brooks missed qualifying for the shot put final on Monday.
Brooks, an East Kentwood High School graduate, threw 17.72 meters (just over 58 feet).  Brooks' throw was good for 11th place in her qualifying group of 16 and 20th of all 32 competitors.
The top 12 qualified for the finals.
Brooks has made it clear she is enjoying the Olympic experience.  Mlive.com has more on Tia Brooks:
So far this year the Oklahoma University junior has won the Big 12 indoor and outdoor titles, as well as the NCAA Division I indoor and outdoor titles.

"It's been a fairy tale this year," Brooks said. "It's just been going so well this, everything has been clicking. My training has been going so well, it's been great."

And all this from a self proclaimed diva that never wanted to be a thrower. She first started out at East Kentwood as a runner, and had to be coaxed into the pit by her coaches at East Kentwood.

"Funny how things can change in eight years," Brooks said. "I'm glad I did."
No medal, but plenty to be proud of.  Congratulations to Tia Brooks!