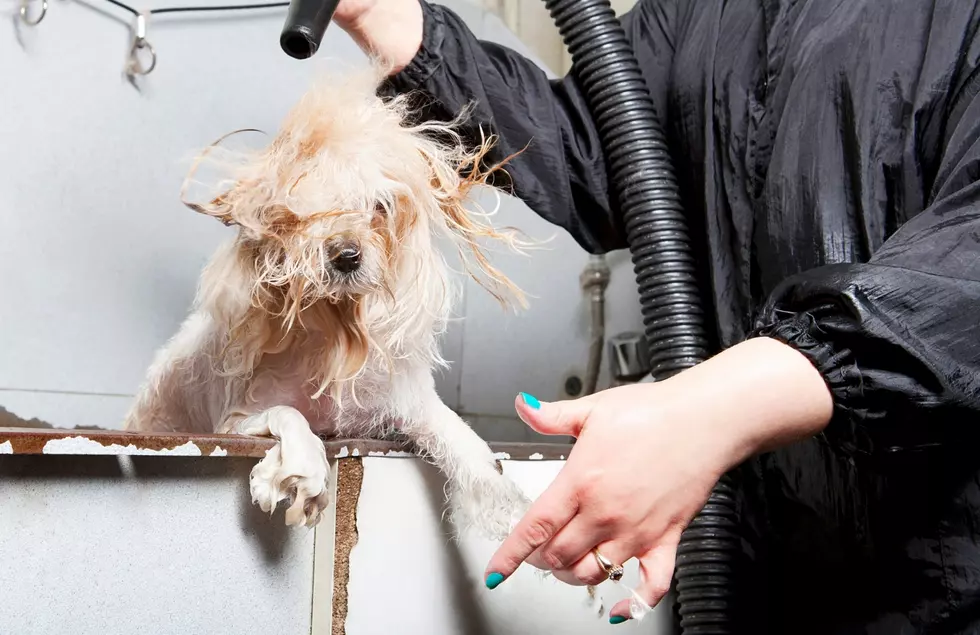 Ruff Times: Why Michigan Dog Owners Are Struggling To Find Groomers
Credit: Canva
Now that we're starting to get out and about more since the Covid-19 pandemic began in 2020,
I've seen firsthand worker shortages at fast food places, restaurants, and a lot of retail locations.
The shortage makes sense, a lot of people who worked at those places have decided the work and pay were not worth it, and have decided to move on and find a different job that makes them happier and in some cases actually pays better. But I didn't expect to see this happen with dog groomers but it has.
I Can't Find A Dog Groomer With Any Availability
My wife Lindsey messaged me asking If I could try to get our boys Benny and Paddy into a groomer for a bath and a nail trim. To my wife's surprise, I actually helped out and called around to three different dog groomers in Grand Rapids and none of them had availability any time soon.
How Long Is The Wait List To Get Into A Dog Groomer?
The first place I called said they are not taking on any more dogs this year which is understandable seeing how far some of these places are booked out. The second place I called said they could get my dogs in by the third week of august. The final place I called in said they had a wait until October. When they asked if I was a current client I said no and they told me they are also not taking on any more dogs until next year.
Why Is It So Hard To Find A Dog Groomer In Michigan?
According to groomsoft.com, pet groomer shortages in the US are a reality, and the increase in pet ownership is one of the largest contributing factors. Pet ownership numbers made an incredible jump during the 2020 pandemic, growing from 140 million to 149 million.
The increase in pet ownership is also driving the demand for pet grooming services. However, for years pet grooming businesses have been struggling to build and maintain highly-skilled pet grooming staff, and this shortage just got worse. The lack of pet groomers is creating huge backlogs for pet grooming salons, and these businesses are struggling to cope with the growing demand for their services.
Please pray for me and my wife that we can find a dog groomer sometime before 2023.
These Are West Michigan's Cutest Cats
These Are West Michigan's Cutest Cats
Top 25 Restaurants West Michigan Wants Right Now
50 Newish Restaurants & Bars In West Michigan You Should Check Out
These are newish restaurants and bars people in west Michigan recommended for good food and drinks.
More From 100.5 FM The River