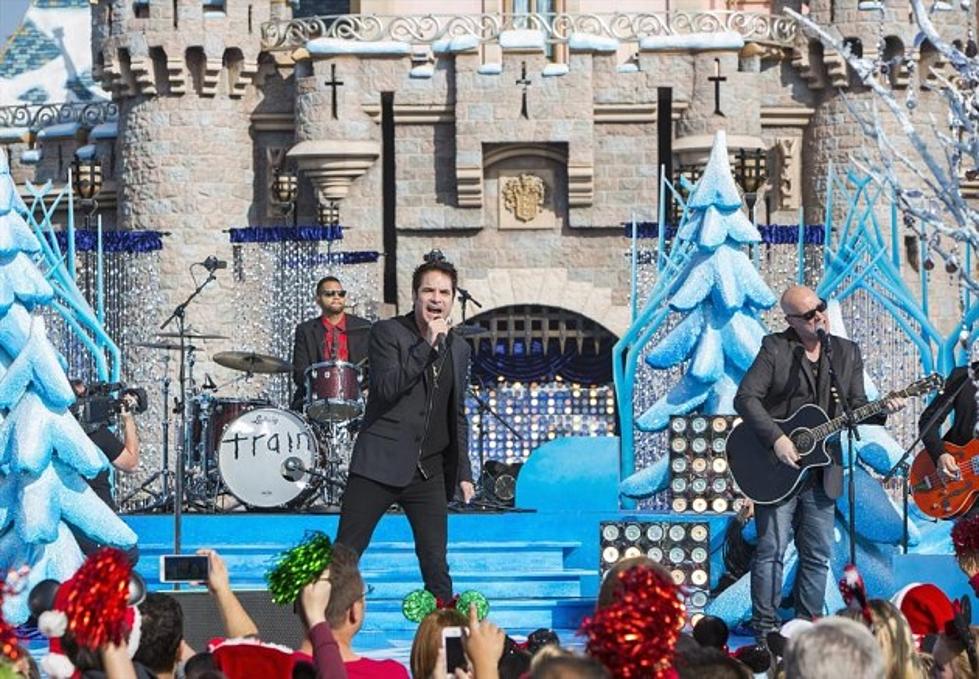 'Disney Parks Frozen Christmas Celebration' Airs Christmas Day on ABC [Video]
Train performs at Sleeping Beauty Winter Castle at Disneyland in Anaheim, Calif., last month in taping ABC's "Disney Parks Frozen Christmas Celebration." (Photo: Paul Hiffmeyer/Disney Parks)
Performers are to include Gavin DeGraw, Ariana Grande, Trey Songz, Lucy Hale, Train, Trisha Yearwood, Prince Royce, Laura Marano and Alex Kinsey & Sierra Deaton, a.k.a. Alex & Sierra. The broadcast is to include a special rendition of the "Frozen" hit single, "Let It Go," by 12-year-old YouTube sensation Lexi Walker.
This year's Christmas special has segments from Walt Disney World Resort in Lake Buena Vista, Fla., outside Orlando; Disneyland Resort in Anaheim, Calif.; and Aulani, a Disney Resort & Spa in Ko Olino, Hawaii; and was partly taped in November and this week. All floats featured in the show are coming down Main Street, U.S.A. during the 31st Annual Disney Parks Christmas Day Celebration and Parade at Walt Disney Resort's Magic Kingdom park , Disney spokesman George Savvas said.
In case you didn't realize, ABC, "Frozen" and Disney Parks are all owned by Disney.
More From 100.5 FM The River