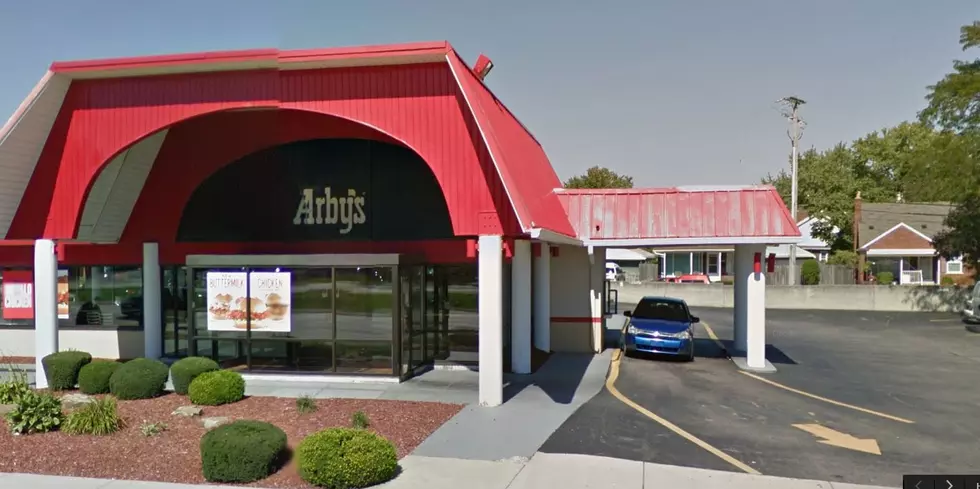 For Years This Michigan Arby's Had a Drive Thru Window on the Wrong Side
Google Maps Street VIew
Study that picture from 2017 closely and you'll see that the drive-thru window of this Arby's is located on the car's passenger side.
The restaurant is located on Southfield Road in the Detroit suburb of Allen Park. The odd set-up is caused by the space available to the restaurant which doesn't allow for a conventional driver-side window.
Reddit user Choco316, who shared the strange drive thru set up to the /r/MildlyInteresting forum stated that if there is no passenger in the car, the money is collected and food served by a worker passing a basket with a stick into the car to reach the driver.
Between 2018-2019, the restaurant was rebuilt and now the drive-thru on the correct side of the building allowing the money and food transactions to be done like every other drive-thru to the driver's side.
The basket-on-a-stick process used before the renovation would have been, ironically, perhaps a perfect solution for the pandemic. The long complex process would certainly have provided the needed distance between the Arby's workers and customers.
Looking for more interesting places to dine on the road? Check out these best restaurants that are well-loved regional chains but not well-known nationwide.
From coast to coast: The 20 best regional fast-food chains to try
From burgers to subs and even creamy milkshakes, these tasty fast-food chains, compiled by
Stacker
, are a must-try on your next road trip.
More From 100.5 FM The River