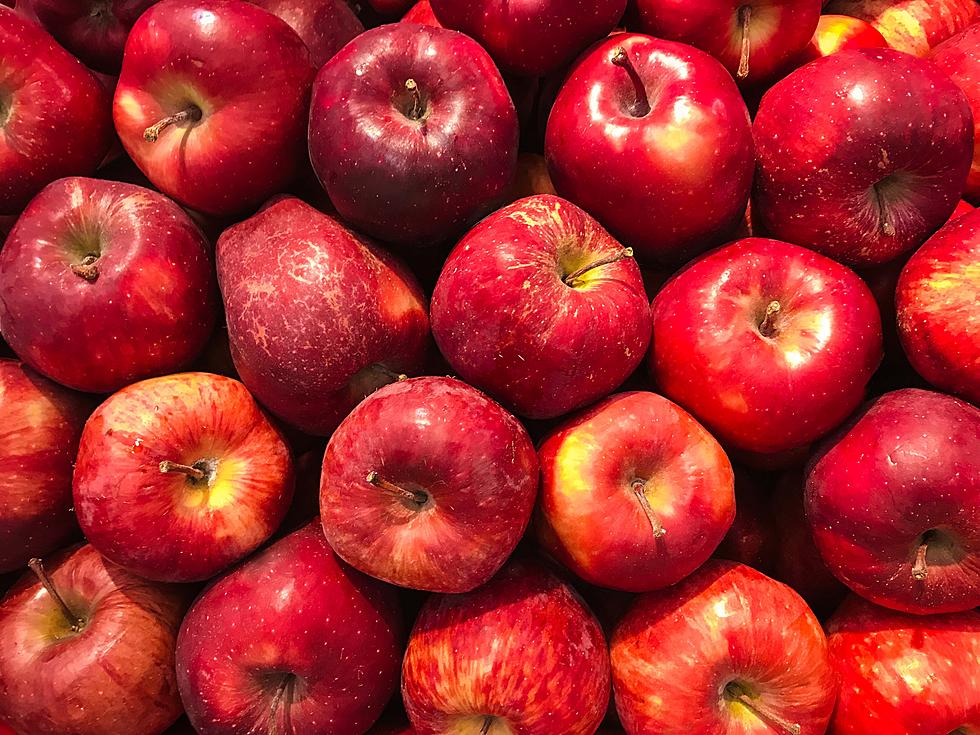 7 West Michigan Spots To Bite Into A Warm Donut And Sip Apple Cider
Photo by Matheus Cenali on Unsplash
Michigan is one of the nations leading producers of apples, so it's no surprise there are plenty of places to bite into a warm donut and sip apple cider. When the winds of autumn come blowing, it's time to grab your sweater and boots and head out for some wholesome fun.
Historic Dexter Cider Mill near Ann Arbor is the oldest continuously operating cider mill in the state. Today the cider mill keeps its more than 120-year old cider-making tradition by using an oak rack press and blending three to five different locally grown apple varieties in every pressing.
If you want to go to a cider mill closer to home, here is a list of 7 West Michigan Cider Mills worth considering:
Robinette's Apple Haus and Winery: Robinette's has been a family destination since 1912. Located at 3142 4 Mile Road in Grand Rapids, they have 125 acres of orchards boasting fresh, seasonal fruits including apricots, cherries, peaches, nectarines, blackberries, and 35 varieties of apples. They grow 35 varieties of apples some specific to cider milling. Entrance to the mill is free so you only pay for the activities and foods you choose to enjoy while you're there.
Jollay Orchards: Jollay Orchards has been perfecting the art of fruit growing for over 160 years. Their farm market has a wide variety of jams & jellies, BBQs, mustards, and salsas to choose from, as well as Cider Donuts and Apple Cider Slushies! They can be found at 1850 Friday Rd in Coloma. They are open Fridays, Saturdays, and Sundays from 10 am-5:30 pm.
Nye's Apple Barn: Nye's Apple Barn is located at 3151 Niles Rd in Saint Joseph. They have been operating since the late 1800s. The Apple Barn is open Thursday through Sundays from 12-6 pm this fall. Offerings include apples (including Honeycrisp), plums, pears, Concord and Niagra grapes, Nye recipe apple cider, and caramel apples. Nye's is a cash-only operation. Call before going to make sure they are open.
VerHage Fruit Farms and Cider Mill: VerHage Fruit Farms and Cider Mill is known for their homemade pies and apple cider vinegar. They also offer free-range brown eggs, cheese, local honey, maple syrups, dip, and soup mixes. They are open daily until November 24 from 9 am to 6 pm. You can find Verhage in rural Kalamazoo at 8619 West ML Ave. Kalamazoo. They say to bring cash because, in the country, their internet is slow for credit cards! Fresh Cider will be available until Thanksgiving. Their cider uses a secret blend of specially selected tree-ripened apples to produce a sweet fresh apple cider.
Gull Meadow Farms: Gull Meadow Farms is situated at 8544 Gull Rd in Richmond. Depending on where we are at in our season, you could find up to 26 varieties of apples in their market. Many people make the trek specifically for their famous donuts and award-winning cider. Plus their bakery is filled with items that will make your mouth water. Everything from pies, breads, cookies, turnovers, and some surprise items. Gull Meadow is open Monday - Thursday 9am - 7pm, Friday 9am - 8pm, Saturday 9am - 8pm, Sunday 10am - 6pm.
Moelker's Orchards and Farm Market: Moelker's Orchards and Farm Market make Fall a magical time in Grand Rapids. You can hop aboard one of their horse-drawn wagon rides around the orchard, explore their u-pick pumpkin patch and apple orchards, or join in on one of the many exciting activities going on around the farm! They are open Monday through Friday from 7:30 am to 6 pm and Saturday from 8 am-5:30 pm. Their bakery offers fresh treats like homemade fudge, warm donuts, fruit breads, muffins, and cherry pockets! Their address is 9265 Kenowa SW in Grand Rapids.
Wells Orchards: Wells Orchards have been offering West Michigan produce since 1919. The farm market at Wells Orchards also provides a variety of products like baked goods, jams, jellies, and salsa. They also have offer ready to bake fruit pies and apple dumplings. You can find Wells Orchards at 8993 Kenowa Avenue SW in Grand Rapids. They are open Monday thru Saturday, 8 am to 6 pm.
SEE MORE: Seven Things You Should Add to Your Michigan Fall Bucket List
READ MORE: How To Pick The Perfect Pumpkin
More From 100.5 FM The River