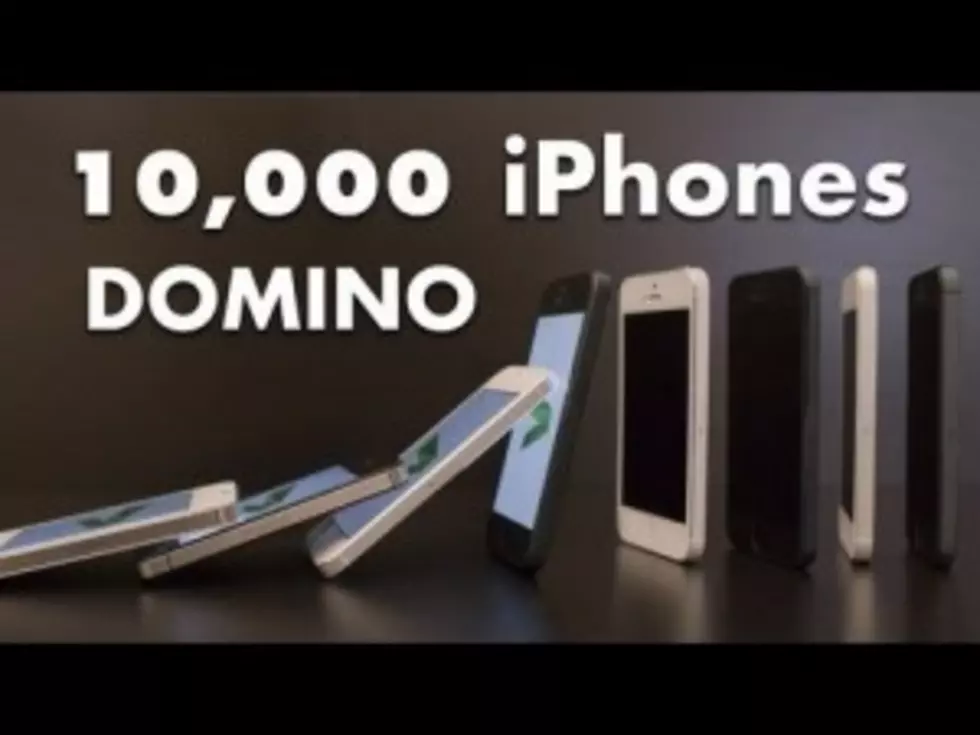 10,000 iPhones Play iPhone Dominoe (video)
You Tube
Have you ever set up rows of dominoes in cool patterns, then started the "fall" going to watch them go down one at a time?  Fun wasn't it.
There have been so many contests to see who could create the best and some unbelievable creations.
How about iPhones?  How about setting up 10,000 iPhones in a fantastic pattern.
Check out this You Tube video. Epic 10,000 iPhone 5 Domino showcases 10,000 iPhones (that's right TEN THOUSAND iPhones) falling neatly in patterns.
More From 100.5 FM The River