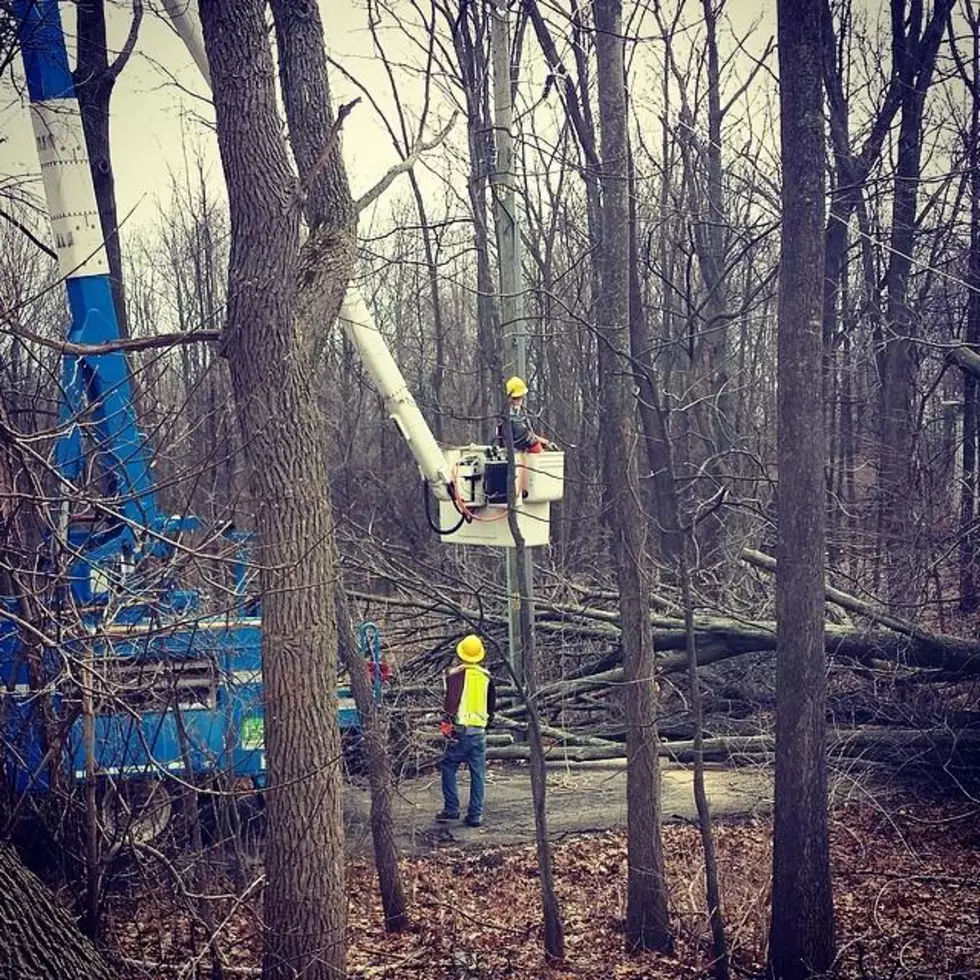 WZZM-13: Evacuation Notice Issued Along Muskegon River in Newaygo County
A crew works to restore electricity in northern Kent County in the aftermath of rainstorms since Saturday night. (Photo: Consumers Energy)
Newaygo County EMS sent out the message through the National Weather Service's Grand Rapids Office.
The rain totals for the weekend storm in Croton were 4.24 inches as of 7:30 a.m. today, according to the National Weather Service.
More than 110,000 Consumers Energy electric customers have been affected since the start of the storm Saturday night.
As of 4 a.m. today about 38,000 customers remained without service and most should be restored by tonight, Consumers Energy reports. However, some in the Grand Rapids and Muskegon areas – which were hit most heavily by Saturday's thunderstorms and 60 mph winds – will wait until Tuesday.
The areas most affected by electric interruptions include Kent County, 5,800); Mecosta County, 4,100); Montcalm County, 5,300; Muskegon County, 7,760; and Newaygo County, 2,125.
More From 100.5 FM The River