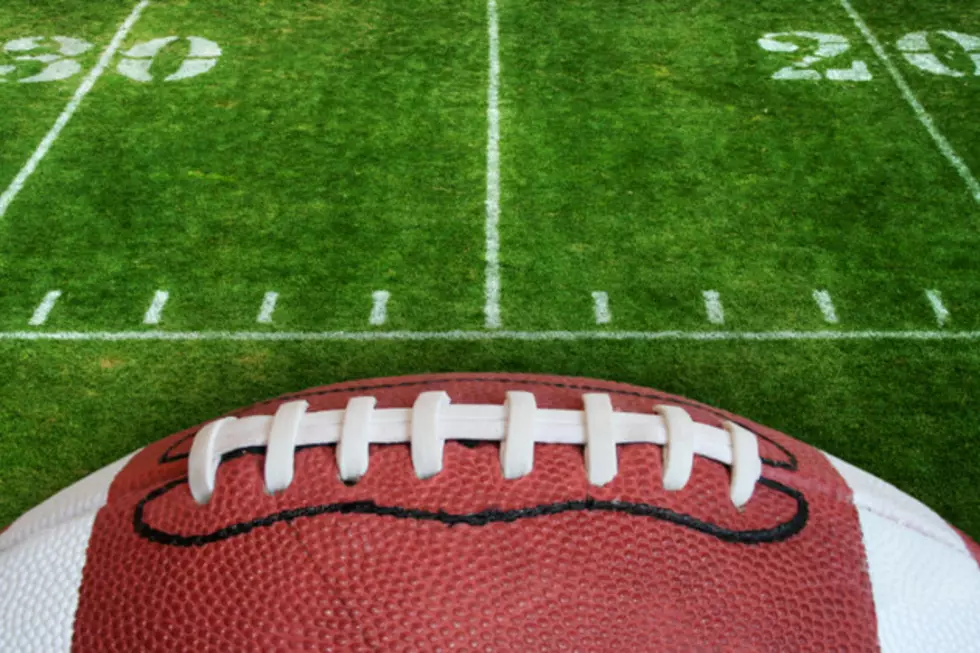 West Michigan High School Football Playoffs Schedule – Week 2
Dave Broberg, ThinkStock
The Michigan high school playoffs continue this weekend as teams compete for a birth in the quarterfinals!
West Michigan is well-represented as the Michigan high school football playoffs move into the second round.
Many West Michigan teams will play at home while other teams and fans have traveling to do.
Shown below (Team-Record-Rating).
All games are Friday, November 3, at 7pm unless otherwise noted.
Rockford

 

(7-3)

 

80.222 at 

Holland West Ottawa

 

(9-1)

 

100.444
Muskegon Mona Shores

 

(9-1)

 

102.222 at 

Grand Rapids Forest Hills Central

 

(10-0)

 

110.222
Zeeland West

 

(7-3)

 

73.444 at 

Muskegon

 

(10-0)

 

112.000

 at

 Grand Haven

Cedar Springs

 

(7-3)

 

71.444 at 

DeWitt

 

(9-1)

 

101.111
Comstock Park

 

(7-3)

 

62.556 at 

Belding

 

(8-2)

 

75.444

Grand Rapids Catholic Central

 

(10-0)

 

92.667 at 

Wyoming Kelloggsville

 

(10-0)

 

96.889

Lansing Sexton

 

(7-3)

 

71.111 at 

Plainwell

 

(8-2)

 

73.444
Grant

 

(7-3)

 

50.111 at 

Muskegon Oakridge

 

(8-2)

 

69.889

Kalamazoo Hackett

 

(8-2)

 

67.111 at 

Grand Rapids West Catholic

 

(8-2)

 

73.639
Kent City

 

(10-0)

 

77.333 at 

Montague

 

(10-0)

 

93.222
Muskegon Catholic Central

 

(8-1)

 

67.778 at 

Mendon

 

(10-0)

 

80.000 (Saturday, Nov. 4, at 1pm)
Flint International Academy

 

(8-2)

 

46.000 at 

Portland St Patrick

 

(9-1)

 

51.444 (Saturday, Nov. 4, at 2pm)
More From 100.5 FM The River