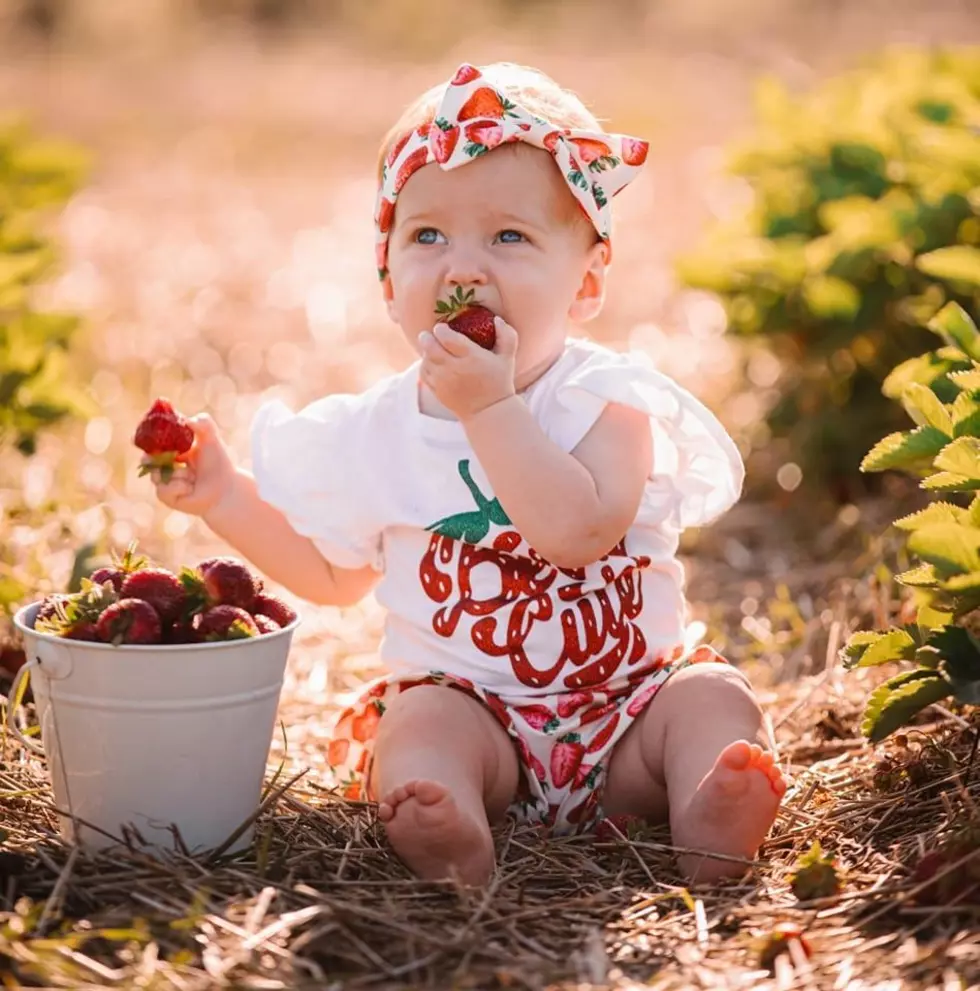 Do You Want Fresh Picked Strawberries? You'd Better Hurry!
Beards Produce/Facebook
, the beauty and deliciousness of Strawberries. Nothing better when in season. And, certainly even better when you can pick them for yourself. But, have you missed your chance? Is the season over?
Not quite yet, but you had better hurry. In checking out local strawberry farms, I prefer "patches," HA, then it looks like you still have a chance.
MORSE BROTHERS FRESH STRAWBERRIES
Morse Brothers Farms on 6 Mile, NW in Grand Rapids, has a couple different fields and purposefully spreads out their strawberry season well into July. They just went through their early batch, but their Facebook page says they are going to have their second batch ready in early July.
KRUPP FARMS IN COMSTOCK PARK
Krupp Farms, 8025 Krupp Ave NE in Comstock Park says they have some beautiful berries that were picked yesterday! They will be open for WALK IN purchases as well as ordered berries from 9AM-6PM this entire week. Krupp says they have lots of extras so make sure to stop out and get some while they last. Last, but not least, today they will have an evening UPick from 4PM-8PM!
BEARD'S PRODUCE STRAWBERRIES
Beards Produce, 2751 140th Ave  in Dorr, says they will be open today for U-Pick from 8am to 1pm, so you had better hurry. Beards says their berries are getting smaller as the season winds down but so delicious and some areas have lots in the bushes.
They will have several areas that you will be able to wander and pick where you find the best berries. Don't forget, it's CASH or CHECK ONLY for payment.
DE LANGE'S RED BERRY FARM
DeLange's Farm market is open 9am-7pm with already picked berries (quarts or flats), rhubarb, preserve supplies, fresh eggs, shortcake biscuits from
Ida's Pastry Shoppe
and much more. However, this is the last week for the June berry harvest so be sure to visit through July 2!
VISSER FARMS STRAWBERRIES IN ZEELAND
Visser Farms of Zeeland says there are still berries to be picked! Their season is starting to wind down, but there are still so many to enjoy! They will be open Thru Friday 8a-8p and Saturday 8a-12p. Their upick field is located around the corner from the farm at 7200 112th Ave in Holland.
It looks as if Ed Dunneback & Girls Fruit Farm on 6 Mile here in Grand Rapids, Cotants Farm Market in Hastings, Bird Berry Farm in Belding, and DK Orchards in Conklin have wrapped up their strawberry season.
Nothing better than fresh strawberries right off the farm, so don't miss out.
READ MORE: Things About Michigan That Shock People
When we moved here, I was shocked by a few things I'd never seen anywhere else. Including:
More From 100.5 FM The River