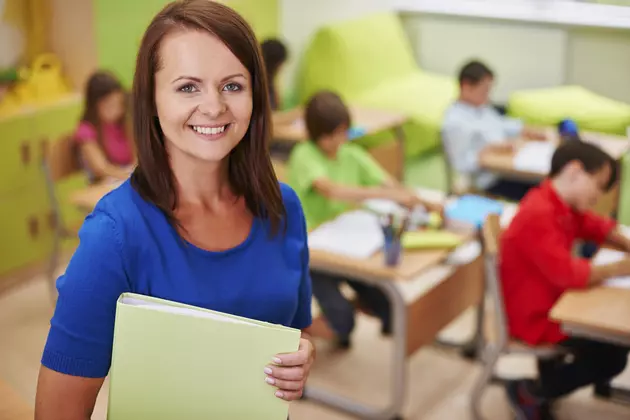 Teacher Appreciation Day is Tomorrow
Thinkstock/gpointstudio
Teacher appreciation day is tomorrow, May 8th and instead of giving your favorite teacher an apple, you can give them something else, their favorite meal.
Chick-Fil-A and Chipotle along with many other businesses are offering freebies or special discounts to the people who work untold hours, toiling away teaching our children. Good for them!
If Chick-Fil-A chicken is your teacher's favorite, then educators can stop by and pick up a free Chick-Fil-A sandwich from 10:30 am - 10:00 pm with a school I.D.
Chipotle is also showing love to teachers and school staff by offering a buy one, get one free deal on burritos, burrito bowls, tacos, and salads. Stop by Chipotle anytime after 3 pm tomorrow, May 8th.
Costco is also offering special deals for teacher appreciation day, if you sign up for a new membership on May 8th you can receive over $60 in savings.
There are so many other businesses help teachers. Check out the list of teachers specials HERE!