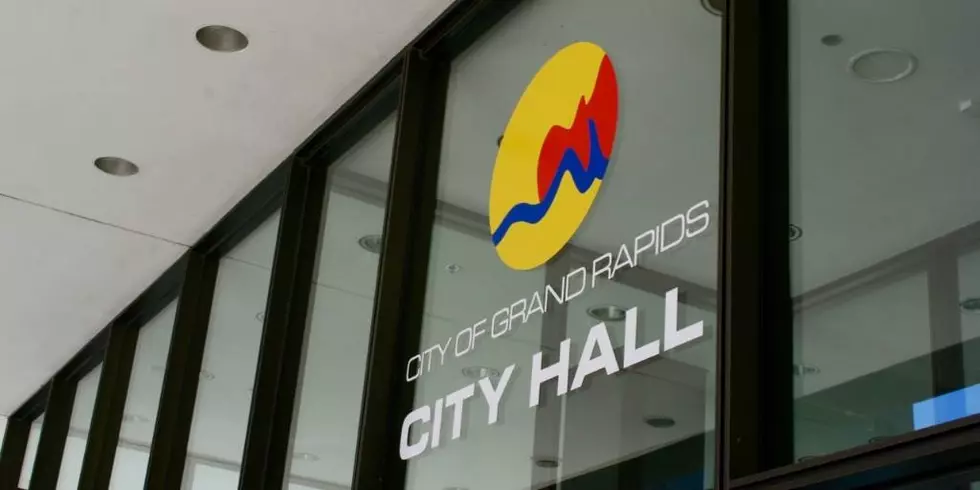 New COVID-19 Order Changes How GR City Services Will Operate
The City of Grand Rapids/Facebook
As new COVID-19 orders from the Michigan Department of Health and Human Services' take effect November 18 through December 8, the City of Grand Rapids municipal services will be adjusting how they operate.
According to the City of Grand Rapids website, now through Tuesday, December 8, only the city's Customer Service Center, which is located on the Monroe Avenue level of City Hall will still be open for people to walk-in to do business. All other city offices will only be available, if you need them in-person, by appointment only.
The things you can do at the Customer Service Center, during normal business hours, which are Monday through Friday 8 am to 3 pm, are:
Water/Sewer Payments
Refuse Account Payments
Parking Ticket Payments
Purchasing tags and bags for refuse and yard waste collection
Set up water/sewer or refuse accounts
Miscellaneous Receivables Payments (code compliance, NSF fees, permit fees)
Accounts Receivable Payments
Community Development Block Grant Loan Payments (anything beyond payments goes to Community Development)
As for the other city services and offices, while you won't be able to walk-in without an appointment, city officials say that all departments will still be available to provide their services by phone, email, through the 311 Customer Service number, or through the City Website at grandrapidsmi.gov.
  A City Hall ambassador will be at the Calder Plaza level to check in anyone arriving for an appointment or requesting to see a department. All visitors must wear a face-covering in compliance with Section 7 of the MDHHS order or provide a valid reason for not wearing one.
The Police Department's lobby remain open, but access is restricted. Walk-ins are permitted for records and police issues. Fingerprinting has been temporarily suspended.
The City Treasurer recommends customers to take advantage of the multiple payment options with no convenience fee:
Official Payments – 877-495-0333

City of Grand Rapids DropBox on Ottawa Avenue –will be checked at least once per day. We will monitor the volume and empty more frequently if needed.

US Postal Service
The city website does say the yard waste drop-off site will remain open during the new order. You can also still use the Indian Trails Golf Course, and other parks and trails as long as weather permits. Just remember you must also abide by the 6-foot social distancing rule when around others not in your immediate household.
Don't visit a park, trail or open space if you're feeling ill.
Visit only with members of your household.
Wash your hands before and after you visit and don't touch your face.
While on a trail, warn other users of your presence and step aside to let others pass.
If the park, trail or open space is busy and social distancing isn't possible, find another time to visit or find an alternate location.
MORE: 5 Awesome Things About Michigan
More From 100.5 FM The River