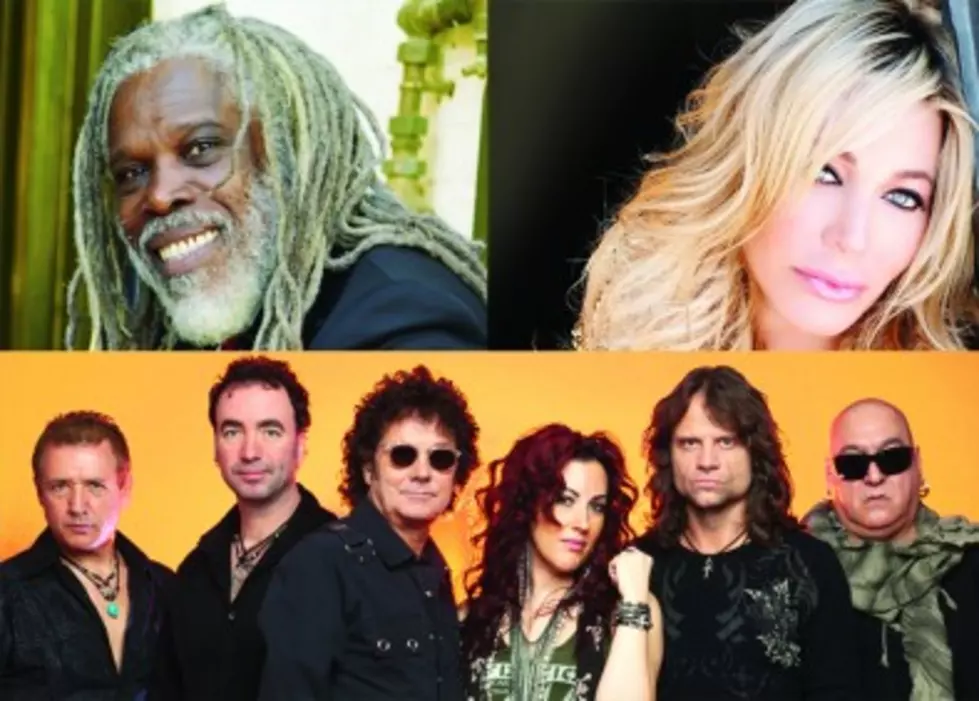 Meijer Garden's Summer Concerts Kick off Sunday and You Can Still Buy Tickets
Courtesy Meijer Gardens
Still looking for something to do this weekend? As if there's nothing going on. Festival, the Griffins, and so much more.
Here's another. The Fifth Third Bank Summer Concerts at Meijer Gardens, officially kicks off tomorrow Sunday, June 4th, with Replay America, featuring Billy Ocean, Starship featuring Mickey Thomas and Taylor Dayne in the Ultimate 80s Tour! And, tickets are still available!
Billy Ocean is the biggest black recording star that Britain has ever produced, one who has sold over 30 million records in his lifetime. He has collected a pile of Gold and Platinum records across the world and hit the number one spot worldwide on pop charts including the USA, Australia, Germany, Holland, and the UK.
Micky Thomas is the owner of the soaring voice that propelled Starship through the decades of the 80's and 90's. Mickey made his mark in 1976 as lead vocalist on the mega-hit "Fooled Around and Fell In Love" with The Elvin Bishop Band. In 1979, Mickey joined the Jefferson Starship as lead vocalist, after the departure of Grace Slick and Marty Balin. Backed by the power of Mickey's vocals, Jefferson Starship immediately scored a #1 hit with "Jane". With this new sound and powerful new vocals, the group was renamed Starship and continued to record an amazing string of hits including "No Way Out", "We Built This City", "Sara", and an Oscar Nomination for the #1 hit "Nothing Gonna Stop Us Now" from the movie "Mannequin".
From platinum pop songs to chart-topping dance hits, Taylor Dayne is one of the most popular vocalists of the modern age. She has enjoyed Top 10 hits in three consecutive decades, selling a combined 75 million singles and albums along the way.