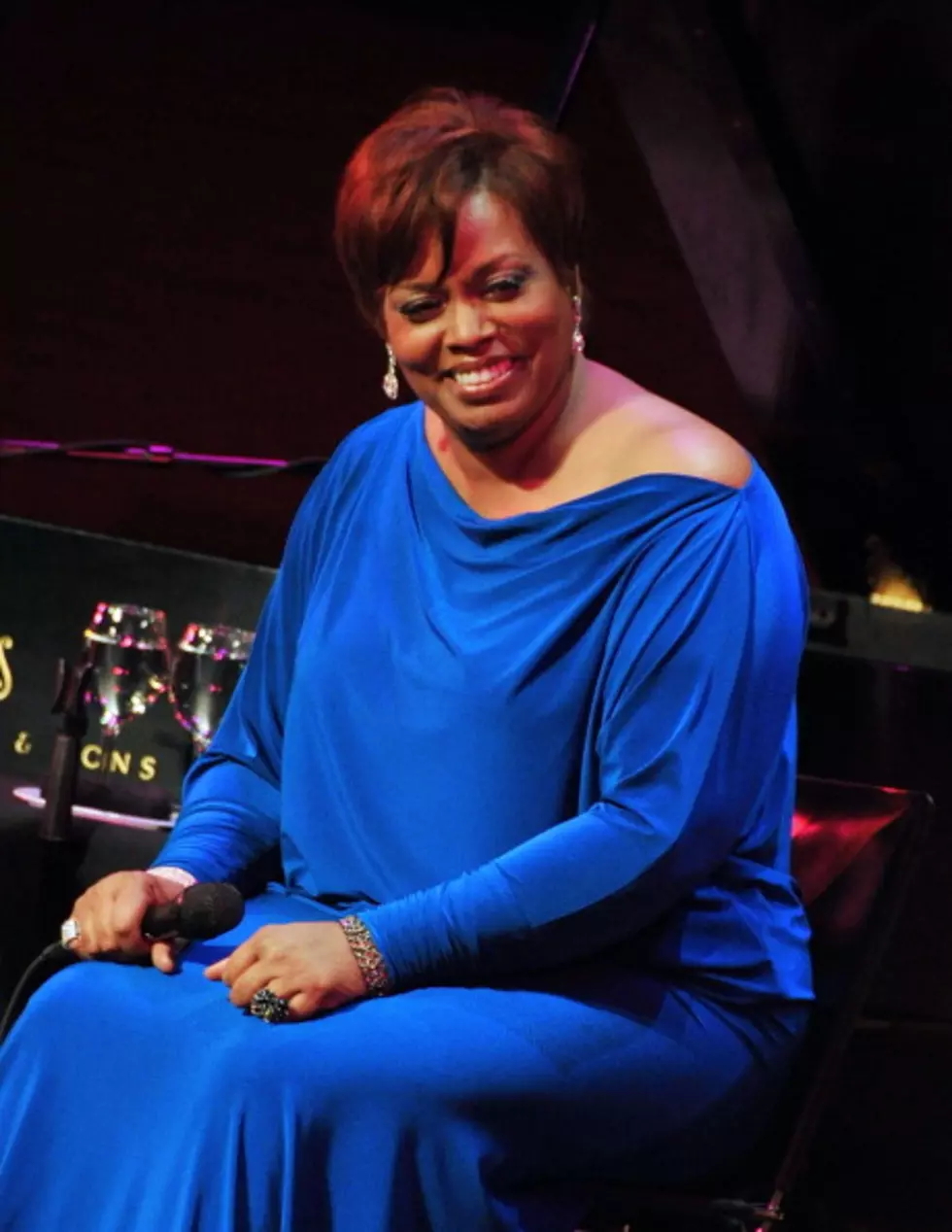 Jazz Singing Great Dianne Reeves at St. Cecilia Music Center in October
Mike Coppola/Getty Images
On October 29, 2015 celebrated jazz vocalist and five-time Grammy winner Dianne Reeves will perform on the Royce Auditorium stage at St. Cecilia Music Center for the annual Great Artist Gala. Born in Detroit, Dianne Reeves is one of the most creative and technically accomplished female vocalists of the 21st Century. She is an accomplished scat singer with a sumptuous voice who has made a career blending jazz, R&B, Latin and pop with jazz.
Reeves earned her fifth Grammy in 2015 for Best Jazz Focal album for Beautiful Life.  The album is a mix of creative covers of Marvin Gaye, Fleetwood Mac, Ani Difranco and Bob Marley blended with stirring original works. Wynton Marsalis notes that Reeves "Has one of the most powerful, purposeful and accurate voices of this or any time."
The black-tie optional Great Artist Gala includes a roaming dinner and drinks beginning at 6:30pm, the 8:00pm Reeves performance and a post-concert dessert reception. Benefactor ticket holders will be able to meet Dianne Reeves during the post concert reception. Tickets for the Gala concert including dinner, drinks and post-concert reception are $125. The $250 benefactor ticket includes a donation to SCMC and a post-concert "Meet the Artist" reception with Dianne Reeves.
Tickets are now available for the Great Artist Gala with featured artist Dianne Reeves by calling 616-459-2224 or visiting St. Cecilia Music Center at 24 Ransom NE, Grand Rapids, 49503. Tickets to all concerts can be purchased online at www.scmc-online.org.