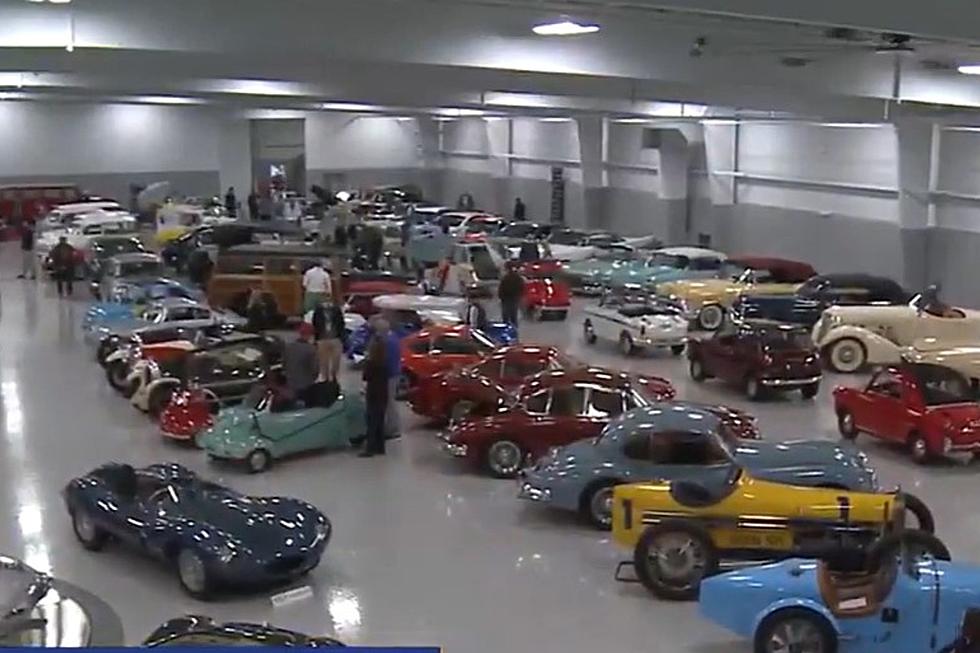 Michigan Man Sentenced for $180M Bank Scheme Behind Lavish Car Collection
WNDU 16 News Now via YouTube
A Michigan man who used an elaborate check-kiting scheme to fund his lavish lifestyle and classic car collection has been sentenced to serve more than eight years in prison.
Michigan Man Blinded by Greed
Najeeb Khan of Edwardsburg, Michigan told a federal judge he was "blinded by greed." The 70-year-old was sentenced on Thursday (11/2), for the scheme that led him to fund his collection of more than 250 cars, as well as boats, airplanes, and even a helicopter. Edwardsburg is just north of the Michigan/Indiana line, about 15 miles northeast of South Bend.
Khan's massive car collection included vintage Ferraris, Fiats, and Jaguars.
According to Cleveland.com, Khan carried out the fraud between 2011 and 2019 while he owned a payroll processing business known as Interlogic Outsourcing, Inc. in Elkhart, Indiana. He funneled hundreds of checks and wire transfers with insufficient funds through three banks which fraudulently inflated the balances in his accounts. He then siphoned off about $73 million for his personal use.
As Khan's scheme unraveled, about 1,700 clients lost out on money that had been collected for payroll taxes. Those businesses included nonprofits and charities like the Boy Scouts of America and four Catholic dioceses.
Michigan Man Will Pay Some Money Back
In addition to Khan's prison sentence, he's been ordered to pay $121 million in restitution to KeyBank and $27 million to clients that were defrauded. He also has been ordered to pay $9.8 million to the IRS for back taxes not paid during the five-year period he executed the scheme.
Live Like A Storybook Character Inside the This Iconic Charlevoix Mushroom House
If you head to Charlevoix, Michigan you are sure to see the unique row of 4 Mushroom Homes situated on Park Avenue. The homes are the creation of artist design by Michigan-born builder/ architect Earl Young, the homes have become a bit of a tourist destination. Always something to marvel at with their storybook, Hobbit cottage-like appearance, the homes have become legendary, and now one can become yours. The Thatch House is now for sale for $4,500,000 and offers 7 bedrooms, 7 bathrooms, and 6000 square feet of whimsical living space. Take a look inside what can be your very own fairytale home. Carole Griffin
Christie's International Real Estate | North Harbor 231-881-9400
Gallery Credit: Zillow
Best Restaurant Breads around Flint and Genesee County Michigan
Mom always said, "don't fill up on bread." We're not sure you could resist these savory breads served at some of Flint and Genesee County, MI's best restaurants. We won't ever judge if you make a meal out of bread.
Gallery Credit: Nate Reed
118 Room Mansion in Rochester Heads for Auction
A home that was once Michigan's second-most expensive home on the market features a staggering 118 rooms, an indoor pool, and it's just dripping with opulence.
A little more than a year ago, the asking price was $11.5 million. Today, the opening bid for this luxurious mansion starts at $2.5 million.
Gallery Credit: George McIntyre
More From 100.5 FM The River