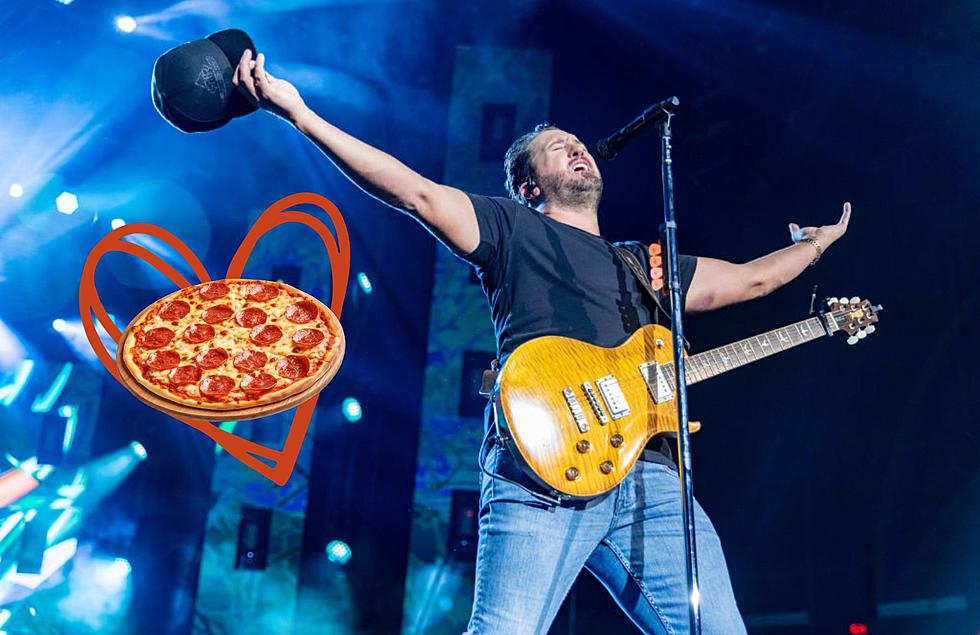 Have You Tried Luke Bryan's Favorite Pizza in Allegan?
Getty Images / Canva
Luke Bryan brought his 2023 Farm Tour to Michigan over the weekend, and the people lucky enough to snag tickets for the concert in Allegan had a blast spending the evening with one of Country Music's biggest stars.
Several viral videos spawned from the party that you may have missed, including one guy who was so excited to get as close to rail as possible that he lost his phone...
and another kid who got invited on stage for a special moment, then took a leap into the crowd after his time in the spotlight was over.
Just don't tell the tour's insurance company about this one...
But, while in Allegan, the American Idol judge also made sure to try some of the best local food he could find.
And we all know you can't have a party with Pizza, so Luke and his crew decided to try a slice from one of West Michigan's favorite Pizzerias.
Where did Luke Bryan get pizza from in Allegan?
According to a post on their facebook page, the country singer and his crew ordered a ton of pizza from Vitale's in Allegan.
And I'll be honest, he has great taste because that's one of my favorite places to grab a pie when I'm in the neighborhood.
And before you ask, yes they did make sure he tried their famous cannolis according to the comments on their post:
So if you want to yeehaw (or at least chow down) like Luke Bryan, you'll have to stop in and see them the next time you're in Allegan.
Speaking of celebrities with a favorite slice...
David Portnoy's Top 15 Michigan Pizzas
Have you ever had a slice of pizza that was so delicious, that it reaffirmed your faith in humanity? Knowing that as long as there are simple pleasures, like the feel of a large triangle, dripping with gooey cheese, or holding a dense square of Detroit style and hearing the crunch of the crisp crust. Faith in humanity...restored.
Here are David Portnoy's Top 15 Michigan Pizzas
More From 100.5 FM The River