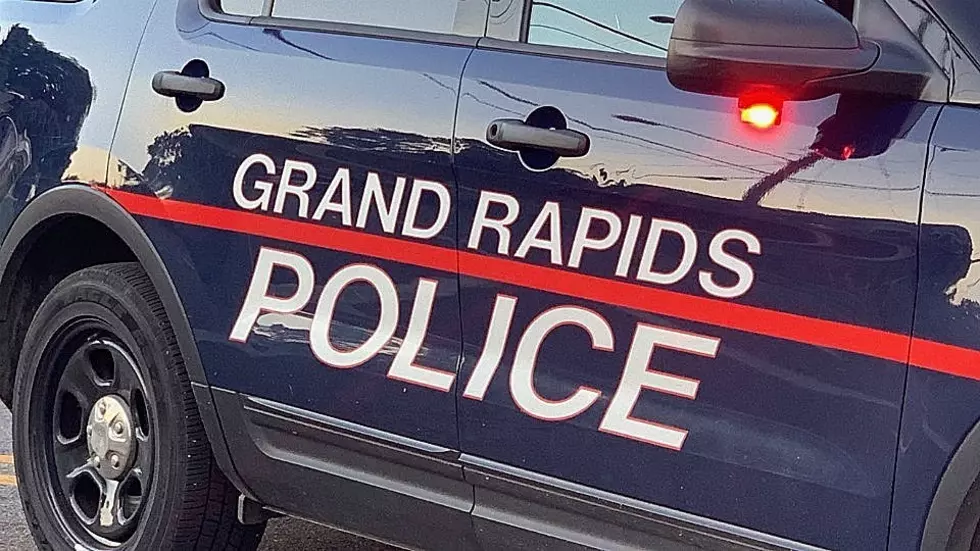 Is the GRPD Expecting Another Riot?
GRPD/ Facebook
04/20/201 3:30pm UPDATE: A verdict is expected to be announced in the George Floyd case by 5pm.
Watch live here:
Previously: As the closing arguments of the Derek Chauvin trial takes place in Minneapolis, police departments around the country are preparing for likely demonstrations and possible protests.
After the Grand Rapids' riots in may of 2020, the GRPD is hoping to avoid a similar outcome with any future demonstrations. They've teamed up with the GR city manager, Mark Washington, to release a joint statement.
Part of the statement reads: "Whatever the outcome of this trial, we know people will be emotional in their reactions. We know people will want to express that emotion and have their voices heard. And as always, we stand ready to protect the rights of free speech and peaceful assembly...the GRPD is aware that there are those who may attempt to hijack peaceful events to cause chaos and destruction..."
It appears that the GRPD is hoping to avoid another situation like last year, a night that was fraught with turbulence, violence, and destruction. And where a demonstrator was accidentally shot in the face with a tear gas canister.
After last year's events, the city manager laid out new policies for the GRPD that included:
Improve use of force policy by explicitly banning chokeholds.
Improve our policy requiring officers to de-escalate situations, where possible, by communicating with subjects, maintaining distance and otherwise eliminating the need to use force.
Require officers to give a verbal warning in all situations whenever possible before using deadly force.
Require officers to exhaust all other reasonable alternatives, including non-force and less-lethal force options, before resorting to deadly force.
Improve our policy by requiring officers to intervene and stop excessive force used by other officers and report these incidents immediately to a supervisor.
Update the policy on banning officers from shooting at moving vehicles (GRPD previously banned this practice).
NEXT: These 40 Kids Have Gone Missing in Michigan Since January 1
More From 100.5 FM The River