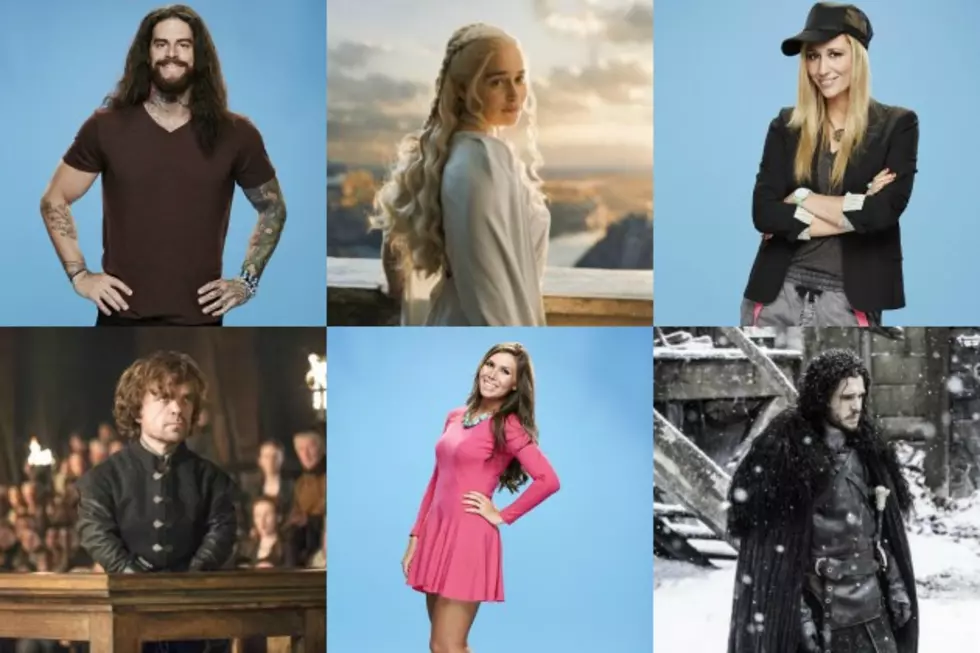 If the 'Big Brother 17′ Cast Were 'Game of Thrones' Characters, Who Would They Be?
Sonja Flemming/CBS, HBO
Backstabbing, shocking twists and a never-ending thirst for power.
Big Brother and Game of Thrones have a lot in common.
If the Big Brother 17 cast were Game of Thrones characters, who would they be?
The Iron Throne wouldn't seem entirely out of place if given to Big Brother's Head of Household. Trial by combat seems like a reasonable way to let nominees battle for the Power of Veto. There are many similarities between the two shows including the Houseguests and characters.
If the Big Brother 17 Houseguests were Game of Thrones characters here's who they would be:
Audrey - Margaery Tyrell
Willing to do whatever it takes. Not as clever as she thinks. Her own words get her in the most trouble.
Austin - Gregor Clegane
Becky - Oberyn Martell
Both have experience with severe head trauma.
Clay - Khal Drogo
Is the muscle behind a power couple, but his better half now outranks him.
Da'Vonne - Ellaria Sand
Outspoken and not afraid to work against leadership, but sometimes the majority wins.
Jace - Joffrey Baratheon
Loud and demanding. Not as well-liked as he thought. Didn't end well.
Jackie - Catelyn Stark
Lost her longtime partner. Faces a difficult battle. Needs allies.
James - Eddard 'Ned' Stark
Held power early. Is well-liked, but it may cost him his head.
Jason - Tormund Giantsbane
Only chance at survival is to join sides with sworn enemies. His people are in danger.
Jeff - Jon Snow
Doesn't know who Head of Household is. He knows nothing.
John - Samwell Tarly
Keeps surviving to the surprise of many. More skilled than it appears.
Liz/Julia - Arya and Sansa Stark
Working hard to survive individually. If they are able to join together they could become a force.
Meg - Podrick Payne
Not seen as a threat and so far hasn't proven to be one.
Shelli - Cersei Lannister
Is used to having power, but prefers to have others do the heavy lifting and not get her hands dirty. Shame.
Steve - Jorah Mormont
Knows what he wants, but needs a better social game to get it.
Vanessa - Tyrion Lannister
May be the smartest of them all. Every move is strategic. Has great influence.
Julie Chen - Lord Varys
Hears all of the whispers.