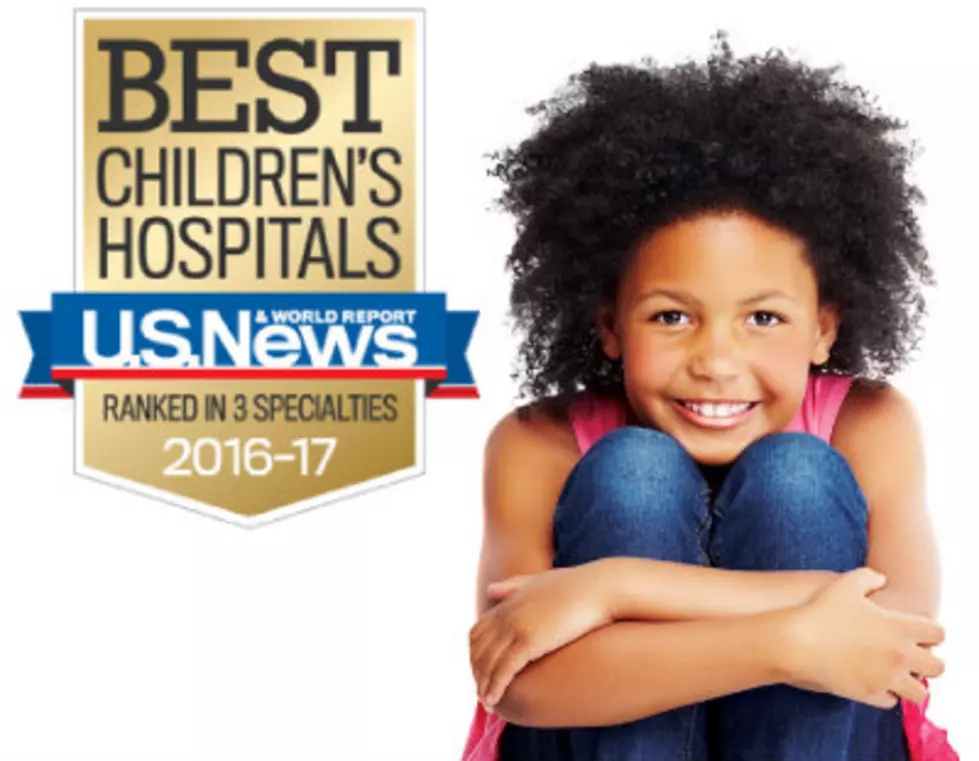 Helen DeVos Children's Hospital Ranked Among Best in Nation
Courtesy Helen DeVos Children's Hospital
We are so blessed with excellent health care here in Grand Rapids and West Michigan. We have top hospitals, doctors, research centers, medical school, and so much more, like one of the top Children's Hospitals in the country, Helen DeVos Children's Hospital.
The accolades just keep piling up as Spectrum Health Helen DeVos Children's Hospital has been included in U.S. News & World Report's 2016 Best Children's Hospitals for three specialty areas. This is the fifth consecutive year the hospital has been included in the prestigious rankings, which were announced today.
Helen DeVos Children's Hospital ranked among the best nationally in the following categories:
• Pediatrics: Cancer
• Pediatrics: Nephrology
• Pediatrics: Urology
The Best Children's Hospitals rankings highlight U.S. News's top 50 U.S. pediatric facilities in cancer, cardiology & heart surgery, diabetes & endocrinology, gastroenterology & GI surgery, neonatology, nephrology, neurology & neurosurgery, orthopedics, pulmonology and urology. Based on a combination of clinical data and reputation surveys of pediatric specialists, 78 of 183 hospitals were ranked in at least one specialty.
U.S. News introduced the Best Children's Hospitals rankings in 2007 to help families of children with rare or life-threatening illnesses find the best medical care available. The rankings open the door to an array of detailed information about each hospital's performance.
Most of each hospital's score relied on patient outcomes and care-related resources. U.S. News garnered clinical data from a detailed questionnaire sent to 183 pediatric hospitals. A sixth of the score came from annual surveys of pediatric specialists and subspecialists in each specialty in 2013, 2014, 2015 and 2016. They were asked where they would send the sickest children in their specialty, setting aside considerations of location and expense.
More From 100.5 FM The River