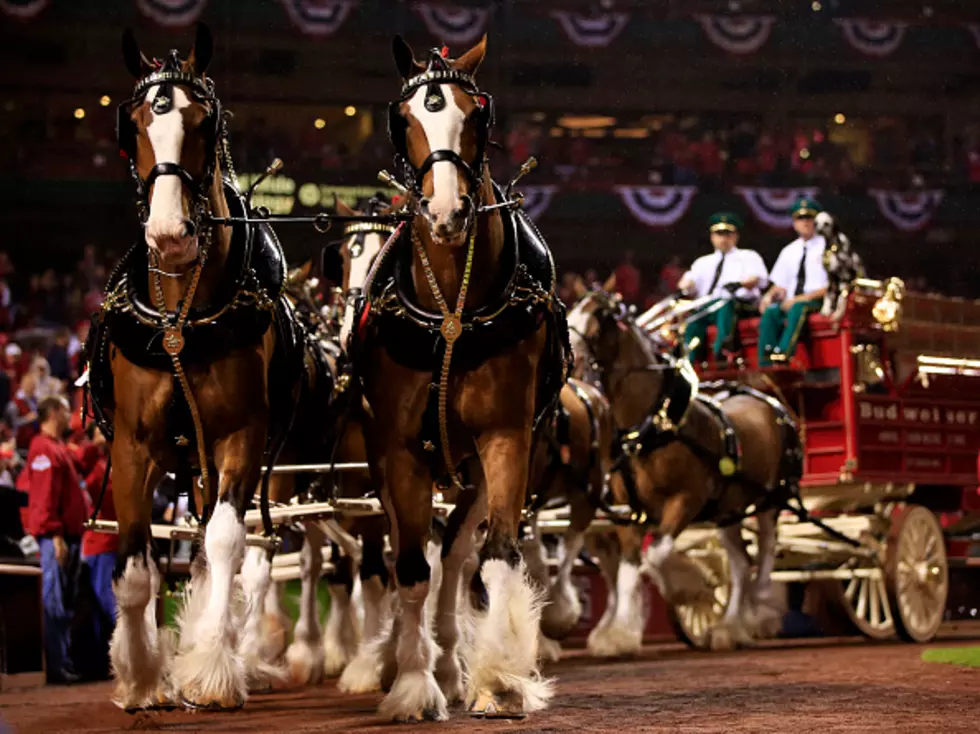 Grand Rapids Public Museum Bringing the Budweiser Clydesdales to Grand Rapids
Game Two of the National League Championship Series at Busch Stadium on October 12, 2014 in St Louis, Missouri/courtesy GRPM
The Budweiser Clydesdales will be on the grounds of the GPRM and the Holiday Inn Downtown parking lot on Friday, October 23 and Saturday, October 24 from 11 a.m. to 1 p.m. where guests can interact with the hitch team and take photographs. Seeing the Budweiser Clydesdales is free of charge; admission into the American Spirits exhibition is included with general admission to the GRPM. The appearance is weather permitting of course.
The American Spirits: The Rise and Fall of Prohibition exhibit will grace the galleries of the Grand Rapids Public Museum (GRPM) through January 17, 2016. This exhibit explores America's most colorful and complex constitutional hiccup, spanning from the inception of the temperance movement, through the Roaring '20s, to the unprecedented repeal of the constitutional amendment.  For additional information please visit grpm.org.
Support for American Spirits is provided by Amway, Anheuser-Busch, West Side Beer Distributing, Long Road Distillers, Experience Grand Rapids, Alliance Beverage Distributing Company, New Holland Brewing, Brewery Vivant, WoodTV8, and MLive Media Group.