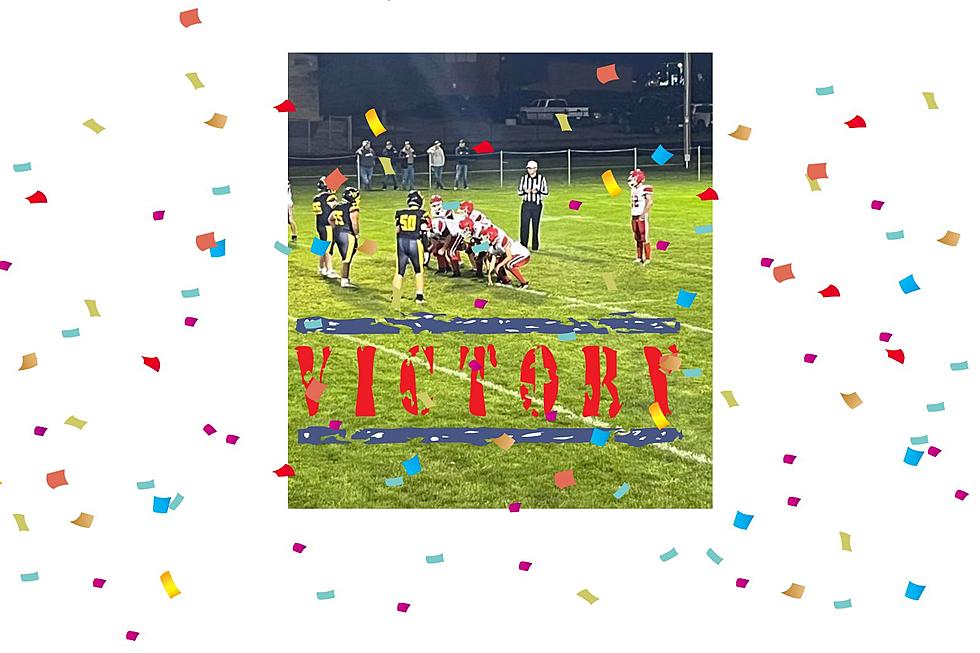 A Michigan High School Just Won Its First Football Game in 6 Seasons
Caseville Public School/Canva
There are some legendary losing streaks in sports. Prairie View A&M in Texas lost 80 straight football games between 1988 and 1998. The Detroit Lions have the infamous winless 2018 season.
In Michigan's Thumb region, the Caseville Eagles football program had been winless since 2018. They turned that around with a victory against the neighboring North Huron team. Even more incredibly Casville had not tasted victory over North Huron since 1986 - a span of 37 years.
Winning 38-12 the Huron Daily Tribune reported this from coach Sam Rogers:
"The vibes are through the roof right now," Rogers said. "The kids worked their tails off for this. It's a culmination of all the hard work we've done this season. We couldn't be more thrilled for our guys."
Opposing coach Chad Knoblock was gracious in defeat and knew the weight of the win for the Caseville program:
...hats off to Caseville. I knew Sam would have them ready, he's a great coach. They have a nice group of seniors that have experience. They outplayed (us) for four quarters. I'm happy for Sam and I'm happy for Caseville. I just wish it wasn't against us.
Here's the school's posting of the Victory Formation:
The comments from Eagles fans where the joys of small town Friday night wins:
I can imagine the excitement! Congratulations to coaches and team!

Hooray for Caseville. Hooray for Caseville. Someone in the crowd is yelling Hooray for Caseville.

One. Two. Three. Four. Who are we for…… Caseville Eagles that's Who. Good job boys.

Oh wow

omg . thats great.
The 100 Best Places to Live in the Midwest
More From 100.5 FM The River