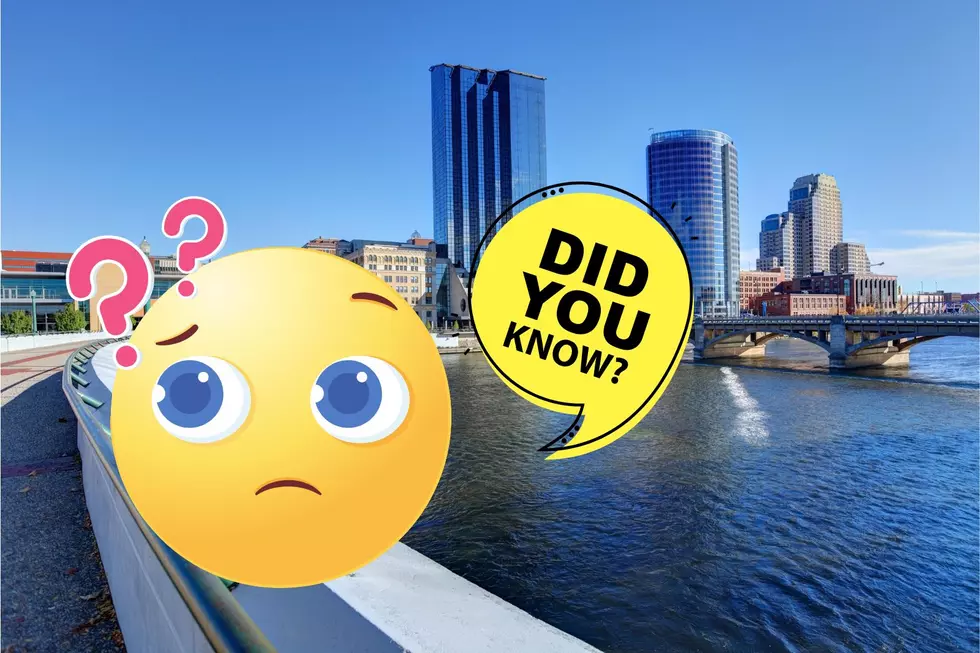 Are You Proud of These Weird Grand Rapids Fun Facts?
Credit: Canva
Is it weird that I always look up weird fun facts about different cities?
Wherever I go, I end up researching weird fun facts about the city that I am traveling to.
It is only right that I research weird things that Grand Rapids has accomplished. Why would I keep the knowledge away from my friends?
Here are five weird fun facts about Grand Rapids that you can use to win a fun game of trivia.
Grand Rapids is the seconnd largest city in the state of Michigan.
According to VacationIdea.com, this is a true statement. Grand Rapids,
"has an estimated population of 198,000 people, with over 1 million living in the surrounding metropolitan area."
Grand Rapids was the first city in the country to add fluoride to its drinking water.
In 1945, Grand Rapids started to add fluoride to its water. The American Dental Association credits this to the reduction of tooth decay by roughly 50% to 60% in the entire country.
In 2020, the city celebrated Saturday, January 25th as Community Water Fluoridation 75th Anniversary Day.
Grand Rapids broke the world record for doing the first ever citywide lip dub video.
'The Grand Rapids LipDub VIdeo' was filmed on May 22nd of 2013 with 5,000 people. According to the description on YouTube,
"This video was created as an official response to the Newsweek article calling Grand Rapids a "dying city.""
The first community-wide laughter festival started in Grand Rapids.
Starting in March of 2011, Gilda's LaughFest has inspired several cities to hold similar laughter festivals. The festival, which showcases stand-up, improv, and more, was established by Gilda's Club Grand Rapids. Several famous comedians have been featured at LaughFest including Bill Burr, Betty White, Chris Tucker, Loni Love, Kathy Griffin, Wayne Brady, and more.
Janet Jackson eloped to her first husband, James DeBarge, in Grand Rapids.
In 1984, Janet Jackson and James DeBarge filed their marriage license at the Kent County Clerk's Office. This does not come as a surprise since James grew up in Grand Rapids. However, the marriage was short-lived and was annulled in 1985.
15 Fun Facts You Didn't Know About Michigan
15 Fun Facts You Didn't Know About Michigan
More From 100.5 FM The River