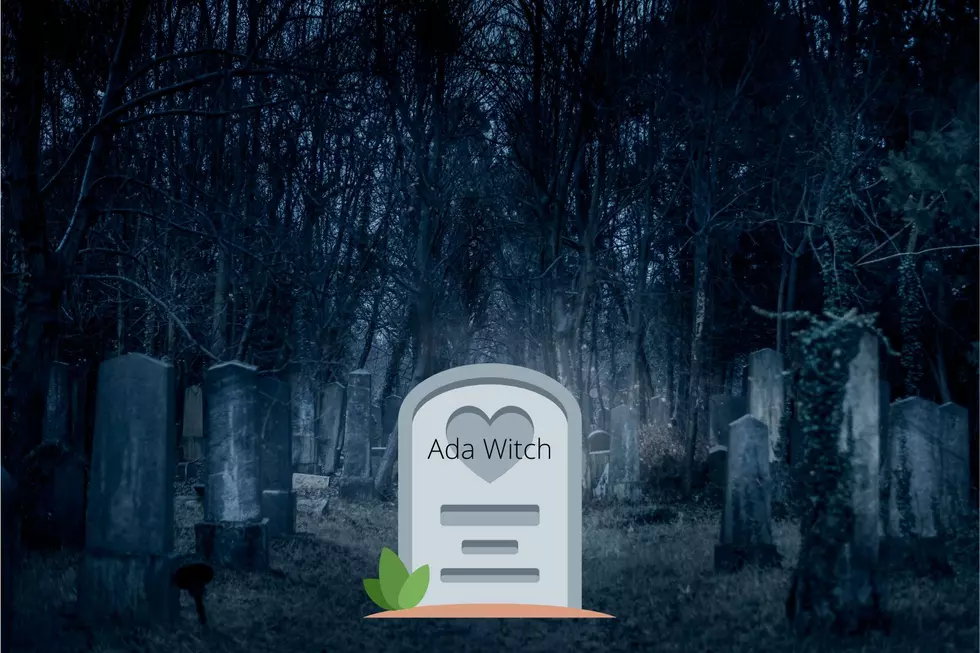 Are You Brave Enough to Visit This Haunted Cemetery in Ada?
Canva
While I am the biggest supporter of Halloween and things that go bump in the night, there is a line that I draw when it comes to super creepy places.
I love visiting haunted houses, corn mazes, and other places that are created to bring a little of the spooky factor for the season.
However, I am a scaredy cat when it comes to actual haunted places and attractions.
If you are braver than I am, you may want to check out this haunted area of West Michigan.
Before you continue to read, I will leave you with a disclaimer.
[Enter spooky voice here]
Read at your own risk...
One of the creepiest cemeteries in the entire state of Michigan, Findlay Cemetery, is only 15 minutes away from downtown Grand Rapids.
Many believe that the cemetery is haunted by a woman, who was cheating on her husband. Once the husband saw her, the husband killed her and fought her lover to their death.
The Ada Witch, as she is commonly called, is typically spotted where the murder happened in Seidman Park, on Honey Creek Road, which is where her body was found, and at Findlay Cemetery, where she was later buried.
The legend of the Ada Witch has residents creeped out as well.
An Ada resident told WZZM13 about her seeing the Ada Witch with her own eyes.
"I was driving home from work, heading down Bailey Drive. I was coming up the crest of the hill and all of the sudden I see a woman sitting in the middle of the street. She has a long, flowing blue dress on. She was sitting there waving her arms, and the words coming out of her mouth, to me, looked like she was asking, 'help me; help me. I'm a 100% believer of it. I know what I saw. I didn't drive that way for the longest time because I was afraid I was going to see her again."
According to this user who left a message on Michigan Haunted Houses.com, they say that the Ada Witch is not the only person that is haunting the cemetery.
"My encounter didn't really follow the legend of the witch but I saw a man holding a lantern about 25 feet and disappeared behind a tree. Then 2 of my friends and myself ran after it and found nobody. I have been back a few other times and had something happen almost every time. From orbs to knocking and the sound of something moving in the distance. Very eerie cemetery and timing is everything as the spirits are really picky on when and who they speak with it seems."
If you are living life on the edge and Findlay Cemetery is not creepy enough for you, you are in for a spooky treat.
You can also visit Nunica Cemetery in Crockery Township.
According to the West Michigan Ghost Hunters Society, Nunica Cemetery is one of the most haunted cemeteries in the entire state of Michigan.
Opened in 1883, Nunica Cemetery is a ghost hunters' stomping ground.
View this post on Instagram
A post shared by Lady Ciana Nickel Media (@lcn_media)
Those who are brave enough to visit have experienced random and sudden coldness running down their bodies. Others have stated that they have heard voices and seen an apparition of a woman in all white.
One of the main reasons many locals believe this cemetery is particularly haunted is because of the plethora of Civil War gravesites!
Is This Michigan House Haunted ... Or Does It Just Have Good Bones?
Look carefully - you'll find a skeleton in every picture.
Look: This Abandoned Northern Michigan Home Is Allegedly Haunted
Take a look at this northern Michigan home, that is allegedly haunted.
More From 100.5 FM The River