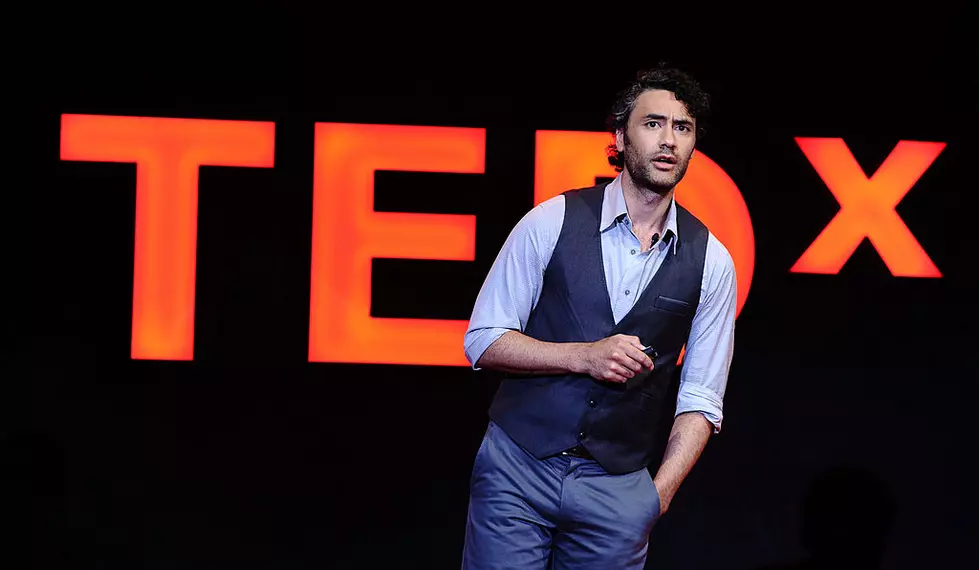 TEDxGVSU is February 24, Here's How to Apply to Attend
Michael Buckner, Getty Images
TEDx is coming to GVSU. The idea-sharing event will be open to 100 people. Tickets will be sold through an application process.
Learn how to apply to attend TEDxGVSU.
TEDxGVSU 2017 "The Blueprints between X and Why" will take place February 24 from 6pm - 8pm on Grand Valley State University's Allendale Campus.
The conference will feature interdisciplinary speakers and performers who will share experiences, current projects and future ideas that promote critical inquiry, innovation and dialogue. The theme focuses on building a personal blueprint for life and developing a brand and path.
"TEDx events are an amazing tool to bring top thinkers together in one place," said Jaclyn Ermoyan, TEDxGVSU event co-curator and Grand Valley student. "Organizing this event is a way we can display the high caliber of thought and ingenuity that comes from our community."
An application and approval process is required to attend. The goal is to ensure attendees come from dynamic backgrounds and are willing to take what they experience at the conference and apply it to their community.
After approval, selected applicants will purchase a $15 ticket, which includes admission and a TEDxGVSU gift bag. The conference is open to 100 people.
DeMario Bell, Grand Valley student and TEDxGVSU event co-curator, said the conference will provide a space to discuss, create and explore ideas. "We believe this event is the perfect fit to achieve that goal and we hope to see it progress and grow for years to come," he said.
More From 100.5 FM The River